Pantone Games initially set out to investigate the use of colour in mobile game design. As the project has evolved, I have become more interested in understanding the process of game design itself, rather than just the colour of the final product.
Game developers have been described as being at the "coal-face of the game industry." (Hinton, 2009, pp.42). Game development varies significantly across studios and where there used to be a game design document (GDD) capturing the process, innovations in game design including "Unreal Engine and Unity have made software design more efficient, allowing for rapid prototyping" and consequently reducing the necessity for a GDD (Colby & Schultz Colby, 2019, pp.7).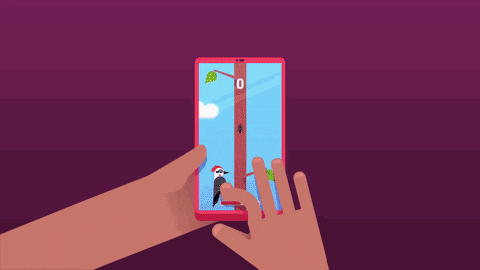 On Instagram, I create a whole bank of draft posts with the pictures and captions ready to go and then I go back in and post them later. I would love to try out a scheduling app such as Hootsuite to post on a routine schedule to increase engagement. Using hashtags on Instagram have been very valuable for Pantone Games engagement growth. I have a core set that I use for every post in my notes app and then I add on more specific hashtags relevant to the individual post.
I have drafted some concepts that I intend to create soon for Pantone Games YouTube. The videos will be around 2 and a half minutes with the content being an exploration of mobile games and their design, as well as research into the process of the creative studio who developed it.
I am excited to get more feedback and further iterate this project.